Introduction
Due to the effects of the new coronavirus, not only has travel to other countries been restricted, but various events in Japan have also been cancelled. Under these circumstances, face-to-face meetings with international students have been replaced by online meetings, and both international students and companies are unable to obtain sufficient information. In spite of this situation, we have implemented a short-term internship program with students from Zambia and Uganda.
Solar chargers
We are looking into the possibility of using solar chargers in our business. In both Uganda and Zambia, the electricity situation in rural areas is not good, but cell phones are very popular. Therefore, we consider that there are many people who are looking for cell phone charging services.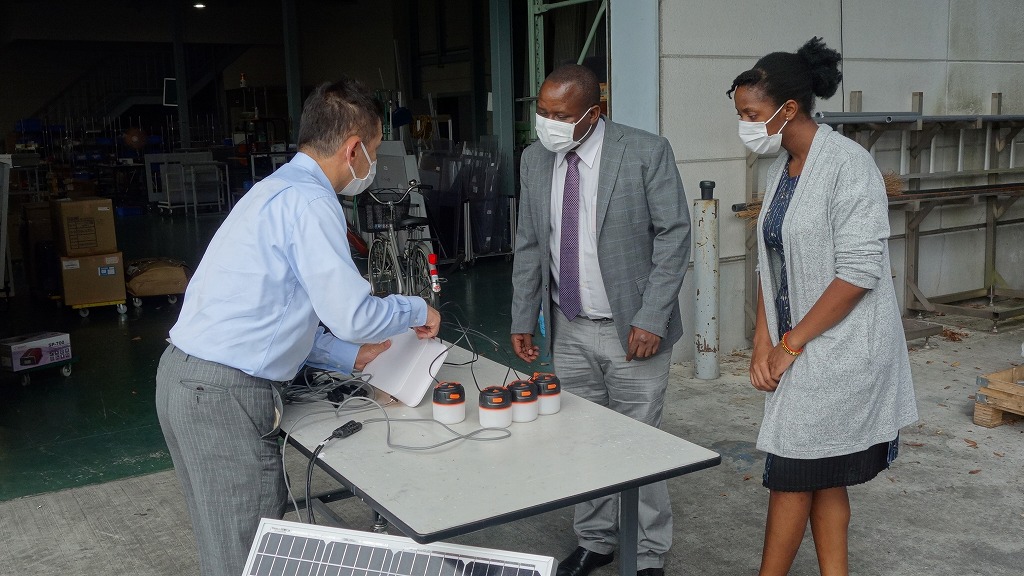 Solar Irrigation System
In recent years, the southern part of Africa, where water is abundant, has been suffering from worsening drought, and agriculture has been hit hard. As a way to support agriculture, we are planning to develop irrigation systems using battery-free solar pump systems. They experienced the solar pump system.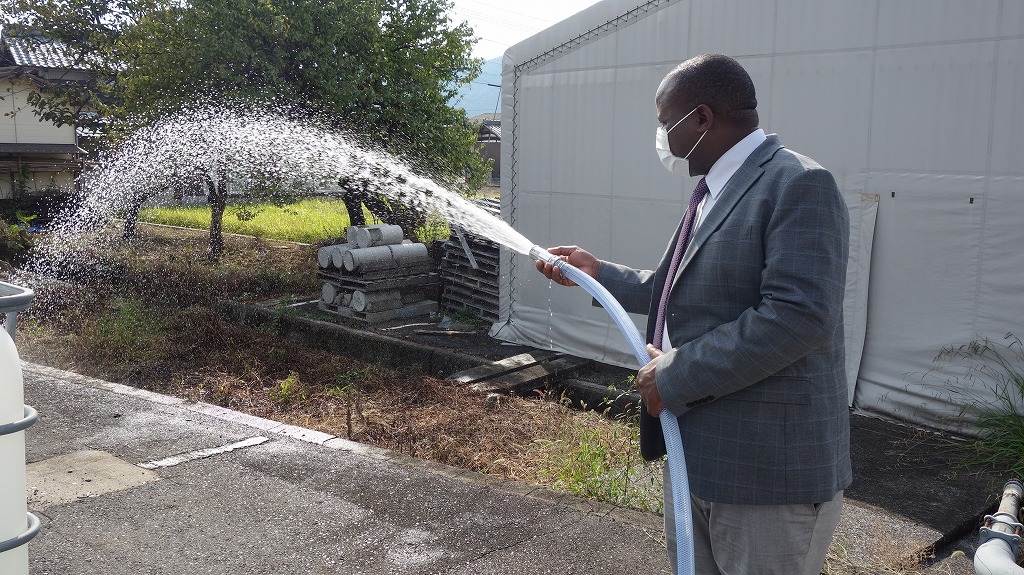 Presentation
They presented on the effectiveness of solar chargers and solar irrigation systems, showing the current data in their own countries.