An emotional reunion
We had an emotional reunion with Mr. Mutari in Niger. He graduated from a Japanese university in 2020.
He then received a technology transfer at Tsuji Plastics Company, a company with technology useful to his home country.
The woman in the photo is a former Japan Overseas Cooperation Volunteer (JOCV). She is looking at the Niger River again and reminiscing about her time as a JOCV.

Our Technology
Many African countries are well suited for solar power generation due to strong and stable sunlight throughout the year.
However, we considered the high cost of battery maintenance to be a challenge for the widespread use of solar power generation. For this reason we developed a solar-powered device that works without batteries. This device can be connected directly from a solar panel to drive AC equipment.
Local procurement
Japan and Niger are very far apart and there are challenges with high transportation costs. Therefore, we intend to procure commodity items such as solar panels locally.
Investigation of quality, price and type


Inspection of installation sites
This is a big farm with lots of women working here. The women charge their cell phones while they work.


The charger was covered in mud.
Nonetheless, it is functioning.


Inspection of installation sites
We distributed rechargeable lanterns to the students in 2021 to improve their night life.
Photo at that time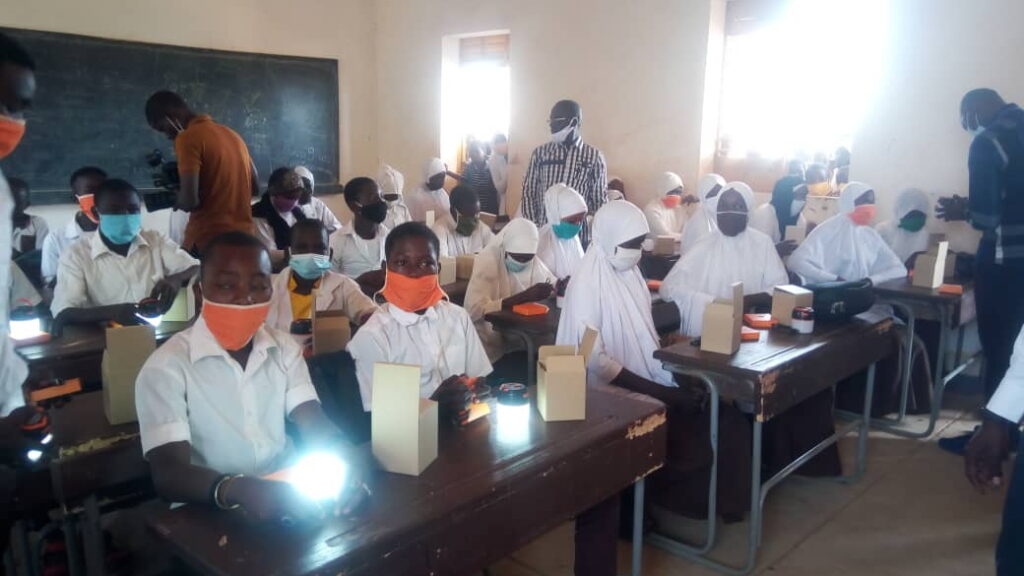 We came here to investigate the possibility of installing solar powered equipment for laptops and other office equipment used by teachers.