Introduction
The country of Niger is located in West Africa, south of the Sahara Desert. It receives little precipitation throughout the year and agricultural production is low compared to other countries, according to a WHO report. However, despite the harsh natural environment, the majority of the population is engaged in primary industry, and without a doubt, support for agriculture is one of the most important issues.
Agriculture in Niger
Agricultural production in Niger thrives in a limited area of the Niger River basin, where there is ample water throughout the year. However, most farmers suffer from a lack of water for growing agricultural products because irrigation systems are largely inadequate. Some farmers use engine pumps to pump water to make up for the shortage. Therefore, their earnings are in jeopardy due to the fuel cost of the pumps.
Purpose of the Project
In response to this situation, we implemented a demonstration project to support agriculture by combining a battery-free solar system with durable Japanese pumps. We hope that this will increase the harvest of crops, relieve the residents of their food insecurity, and increase their income.
Demonstration site
The demonstration site is SAY, located about 60 km from the capital Niamey. It is close to the Niger River and has shallow groundwater veins.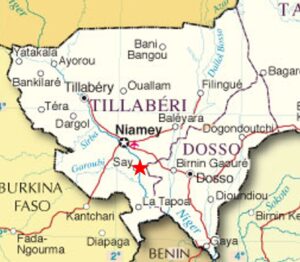 Technology Transfer through ABE Initiative
In the past, we have needed to travel to the field to set up our equipment. However, due to the covid-19, it is difficult to travel. Under these circumstances, we were able to conduct a demonstration project in the field by local partners who learned the technology through the ABE Initiative program.
Effectiveness of the Solar Irrigation System
They used to use an engine pump, but due to the high cost of fuel, they were not able to make use of their vast cultivated land. After installing this system, their cropped area has increased significantly and they use the pump from morning till evening.They haven't used an engine pump once since installing the solar irrigation system.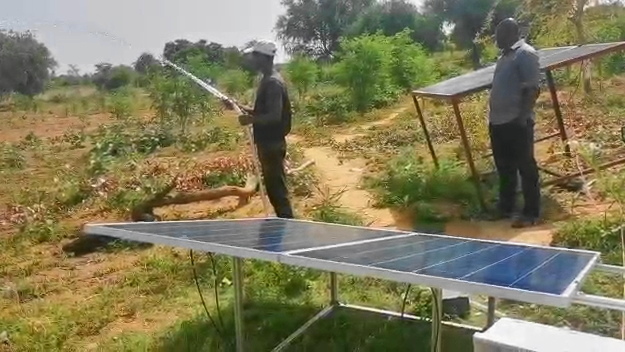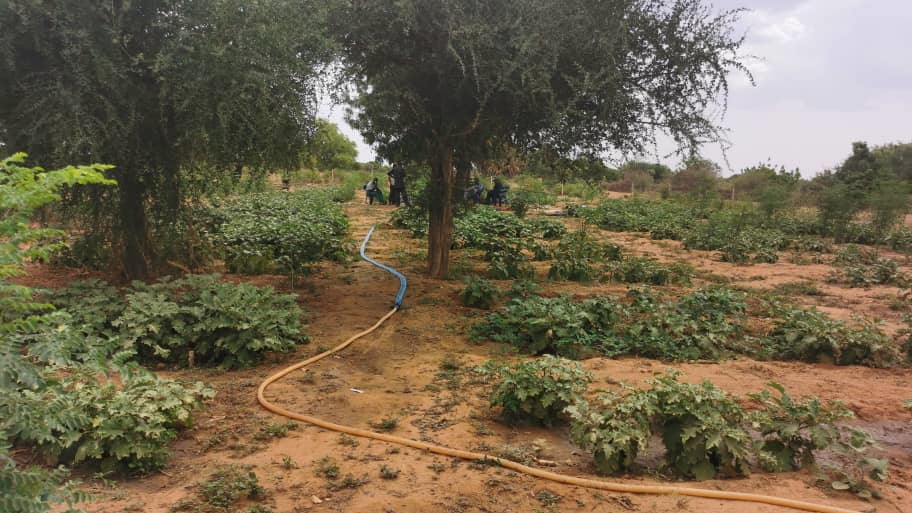 Conclusion
In Niger, where there are ample hours of sunshine, businesses powered by renewable energy are a good fit. We also want to support agriculture as much as we can because it creates jobs. However, people in the region are too poor and may find it difficult to afford this equipment. They need the public support they need to become self-reliant.