Introduction
Author : Hayashi
Since we have started our survey in Uganda in 2018, we are sure that our solar charger and LED lanterns improve their lives. Through the survey, we reconsidered our products specification. We were supposed to target at individual users but we switched from them to business users. Actually, these products were well-accepted when we showcased it in TICAD7 in August 2019. The next step is that we should install them in remote areas then, should be used a lot of people. Then we have to confirm what users feel or have problems using our products through the survey periods.
Going on trip to Uganda in 2019
We are happy to come back this beautiful country again.
We were planning to go to 2 remote areas for experimentation.
We are excited to visit a lot of place in Uganda.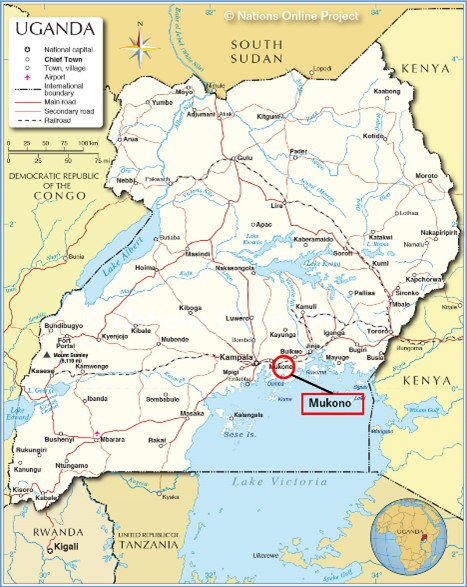 Cooperate with JOCV
Japan government send volunteers to Uganda a lot. JOCV(a.k.a. JICA Volunteer) are dispatched in developing countries for improving people's lives. Uganda is no exception. Probably, there are over 50 JICA volunteers in Uganda when we were there. Before visiting Uganda, we got to know two of volunteers who are working in Mukono area where is closed to Kampala.
We requested them to introduce a village for implementing our products as a pilot. They were all set perfectly. They talked to the chief of village what we want to do here. He agreed and informed villagers that one of Japanese companies wants to do something with us. Honestly, we were worried about how many people does it come and see us. But our anxiety vanished when we met villagers.
Villagers are welcoming to us, some are dancing and some are singing. We are sure that without JICA volunteers' help, we wouldn't proceed our pilot project in Uganda.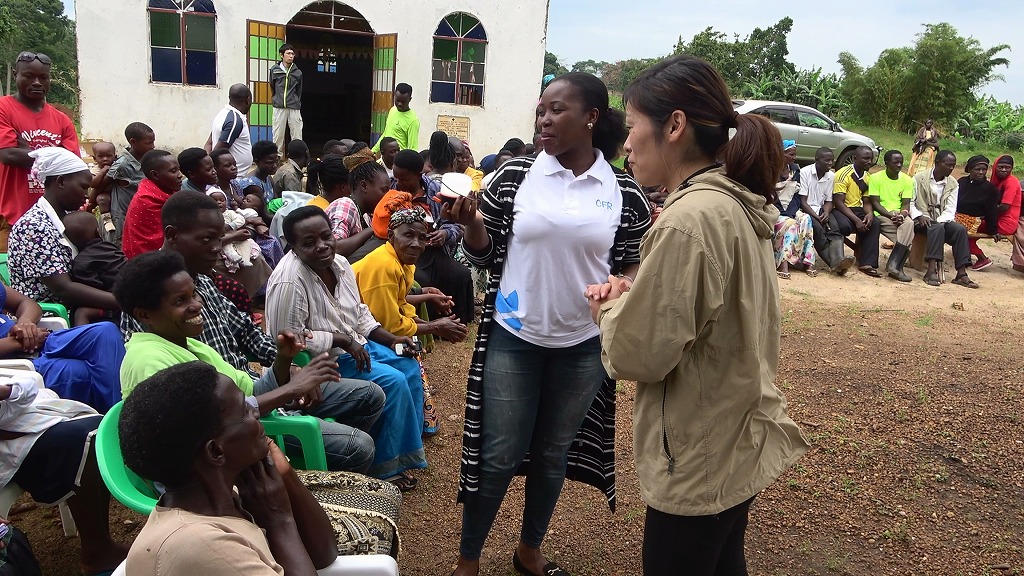 During the big meeting, we introduced our solar charger and lantern. The handling of products is very easy and simple. The chief allowed to set our solar charger in his home. Unfortunately, we brought only 2 solar chargers and 40 lanterns with us. Result of the meeting with chief, we decided to prioritize distributing lanterns to widows, single elderly families and single mother families. Hopefully, this small lanterns and solar chargers help their tough lives.
Continue