Feasibility Survey 2 November 2017
In this survey we made a field visit to about 20 black spots which were shared with us by the local concerned agencies. We then selected the locations where road studs would be most effective to implement. We will revisit the results of our selection with the relevant agencies.
Daytime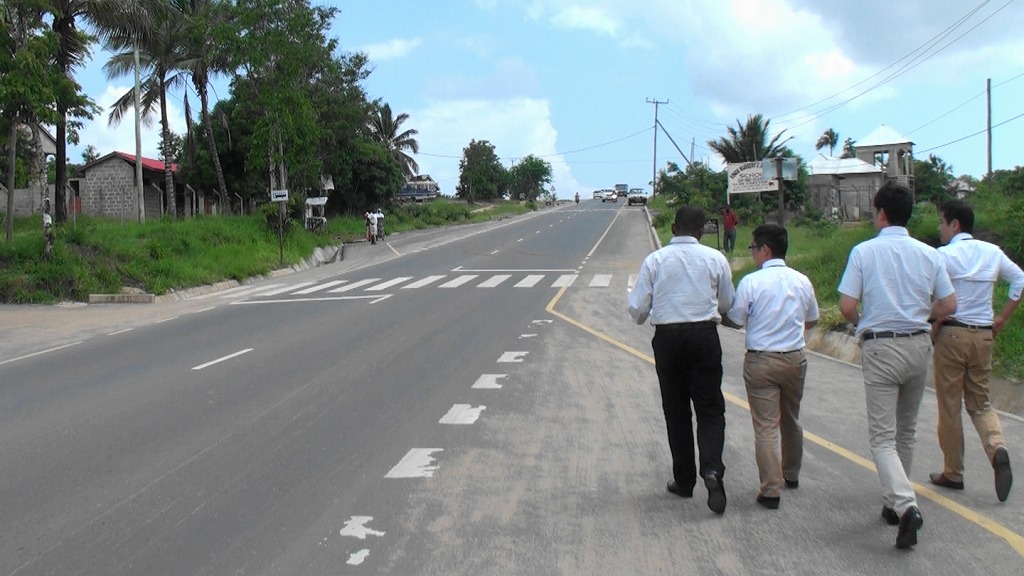 Nighttime
Tazara Flyover
Construction work is progressing until we can see the overall scale of the Flyover.