Illuminating the Future with the Solar Power
Introducing Solar Systems to Primary Schools
The lack of electricity in rural areas of South Sudan has immeasurable effects on the educational environment. However, we have taken action to address this challenge and bring light to the future. Through a project to introduce solar systems to schools in electricity-deprived regions, we have been making significant strides in improving the educational landscape. Today, we'd like to share a glimpse of our efforts.

In the rural parts of South Sudan, only a few affluent individuals have solar systems installed in their homes. But for the majority, access to electricity remain elusive, making learning and teaching in the darkness an arduous task. Bright learning environments are essential to foster a strong desire to learn. This led us to harness the abundant sunlight of the Sub-Saharan Africa and implement high-efficiency solar systems in schools. As a result, children now have access to the bright lights they need for classes and self-study.
The transformations brought about by this project are immeasurable. Educators have seen a dramatic reduction in their workload within dimly lit conditions, enabling more efficient tasks such as exam grading. Moreover, the solar systems we introduced require minimal battery load, functioning even without battery connection during daylight hours. This has led to reduced maintenance costs and lightened the burden on the community.

Despite being incredibly busy, the Undersecretary of South Sudan's Ministry of Education actively engaged with us in discussions. Thanks to the cooperation of the Ministry of Education, the project was smoothly executed, and we are genuinely grateful. Such collaboration and support greatly contributed to the success of the project.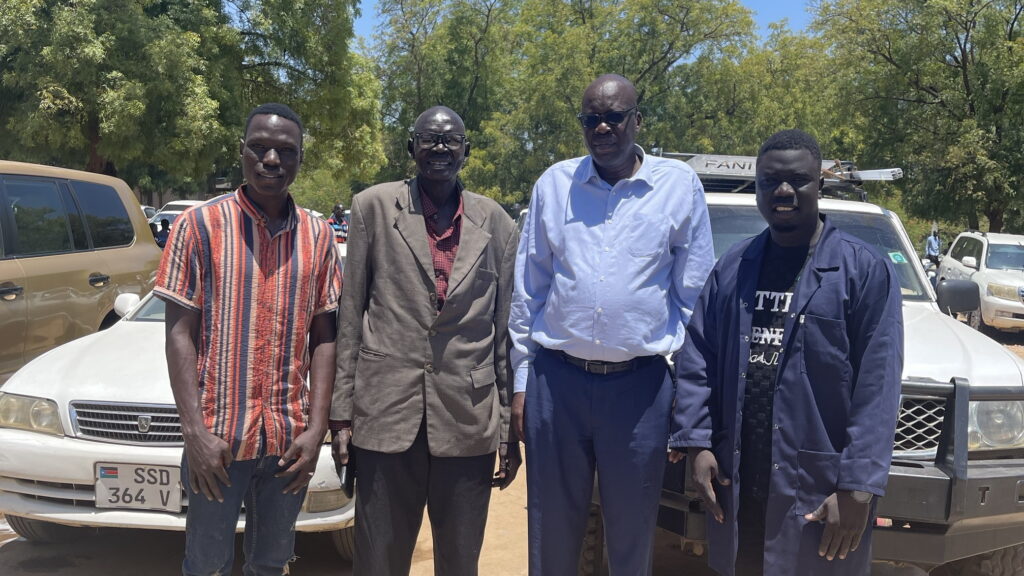 This demonstration project was made possible by the funding of Tsuji Plastics Co., Ltd., a company actively expanding its operations in Africa. As part of Tsuji Plastics' social responsibility, this initiative has proven to be a remarkable effort in contributing to the local community.
This project doesn't merely provide electricity; it also brings numerous benefits to the local community. Students who learned the techniques of installation and maintenance are now contributing to local employment, supporting sustainable development. Our goal is to enable a future where the innovative solar systems' reach expands, allowing the people in South Sudan's rural areas to enjoy equal access to educational opportunities.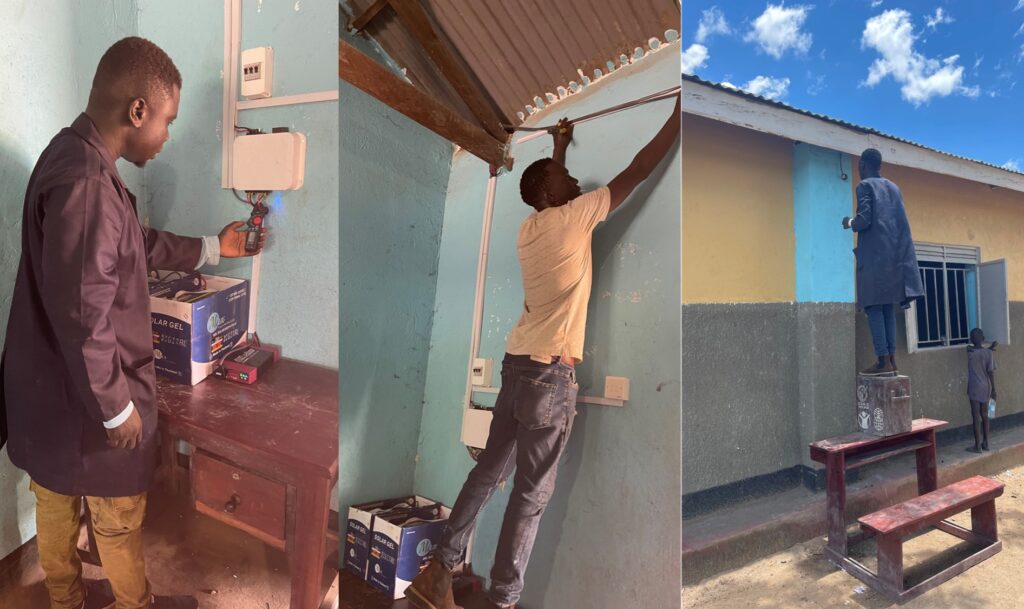 Through the power of light, this initiative is bringing new hope to schools and communities in South Sudan. We remain committed to continuing our efforts with expertise and enthusiasm, enhancing the educational environment for many more individuals and contributing to the holistic development of society.